You usually don't think of burning wood as a finish. But this technic, if done the right way creates a beautiful and increasingly popular look.
The finish is both interesting and dramatic, bringing out a different look on modern wood furniture. Unlike other burn wood techniques this process blackens the surface, giving a black look with grain and white pits.
Once a table has been crafted and sanded. The grain and look are assessed and selected pieces then move to the burning station.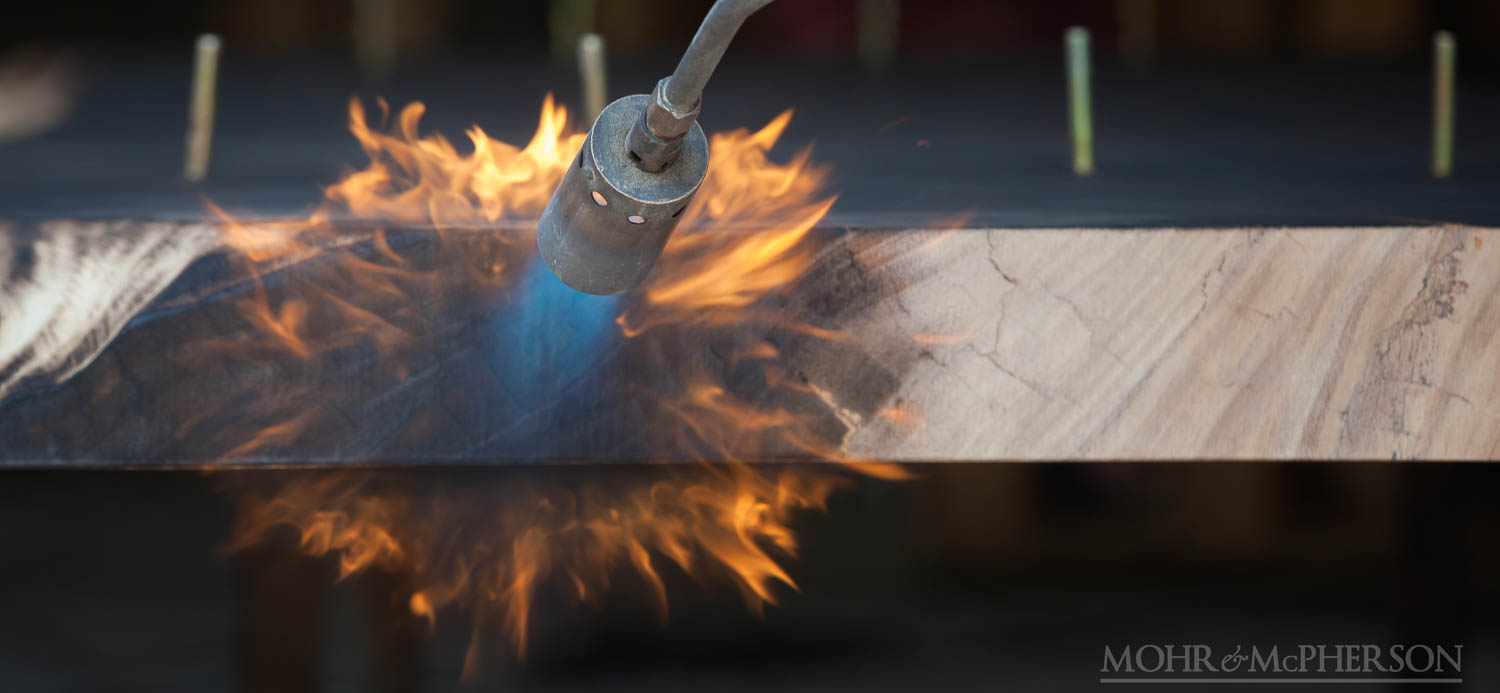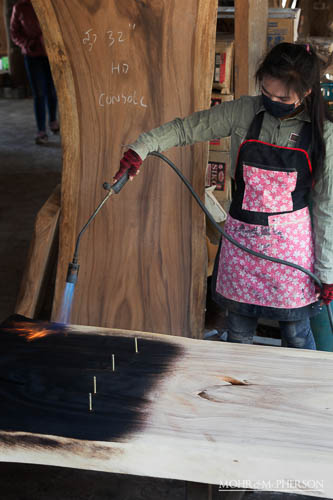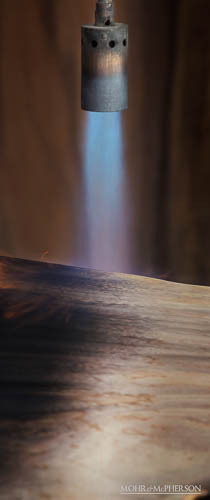 Here with a rich flame a worker starts the burning process, more care than you think is needed during this stage. A little too slow, too fast or an edge not treated differently can ruin the look and damage the table.
Smooth even strokes with the flame create an even burn over the entire surface. Ends, edges and legs all get this careful treatment.
In addition to the colouring the burning raises the grain, just a little. This grain lift is important and is used in the finished effect.
Once the table has been evenly burned, it gets a brush. This brushing removes the tips of the grain that's been raised. The removal of the grain tip leaves an angled pit in the wood surface. This pit is filled with a light coloured compound.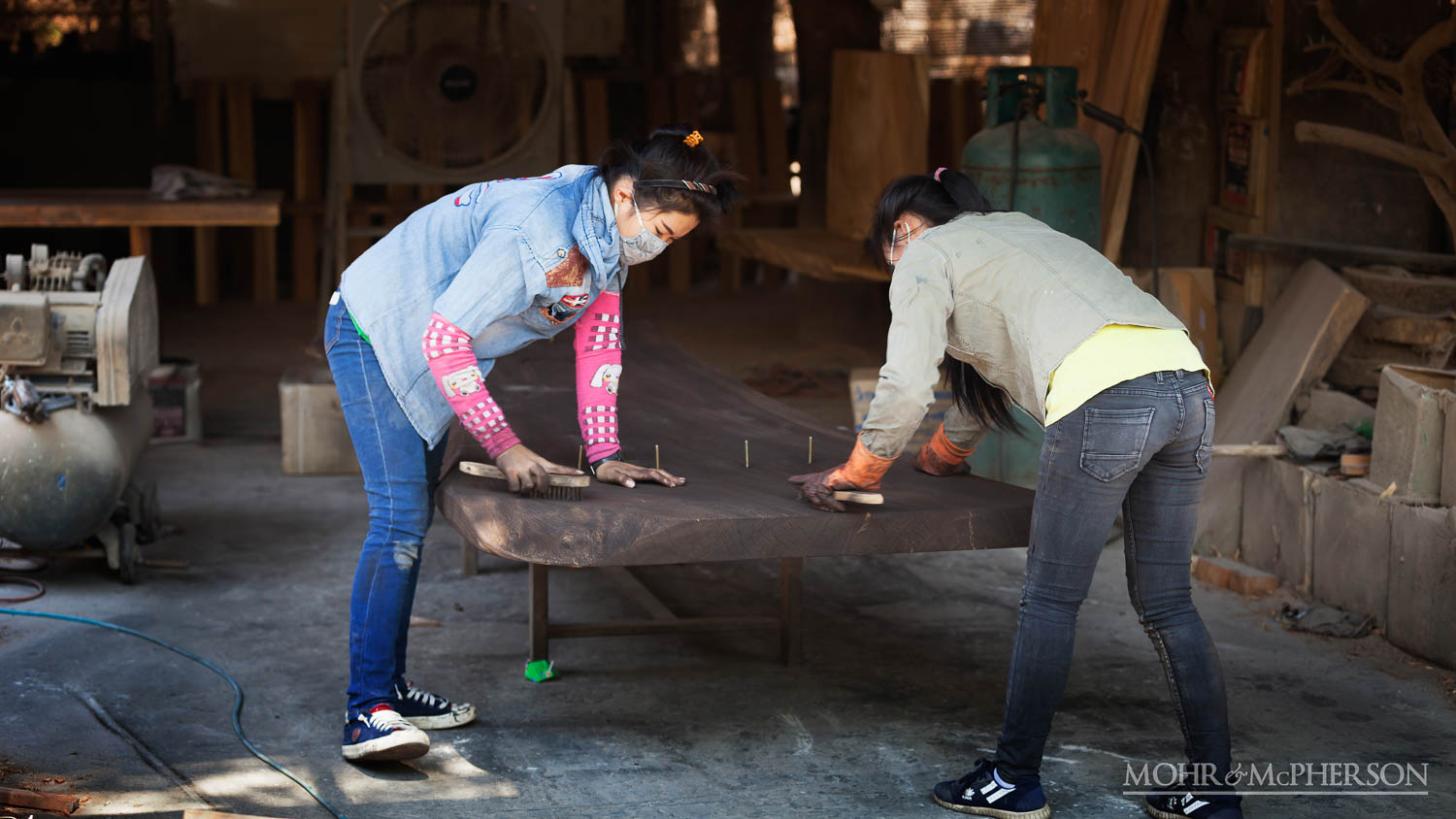 The end effect, this look is well worth the effort. While maintaining the depth within the grain it gives a different and very stunning finish.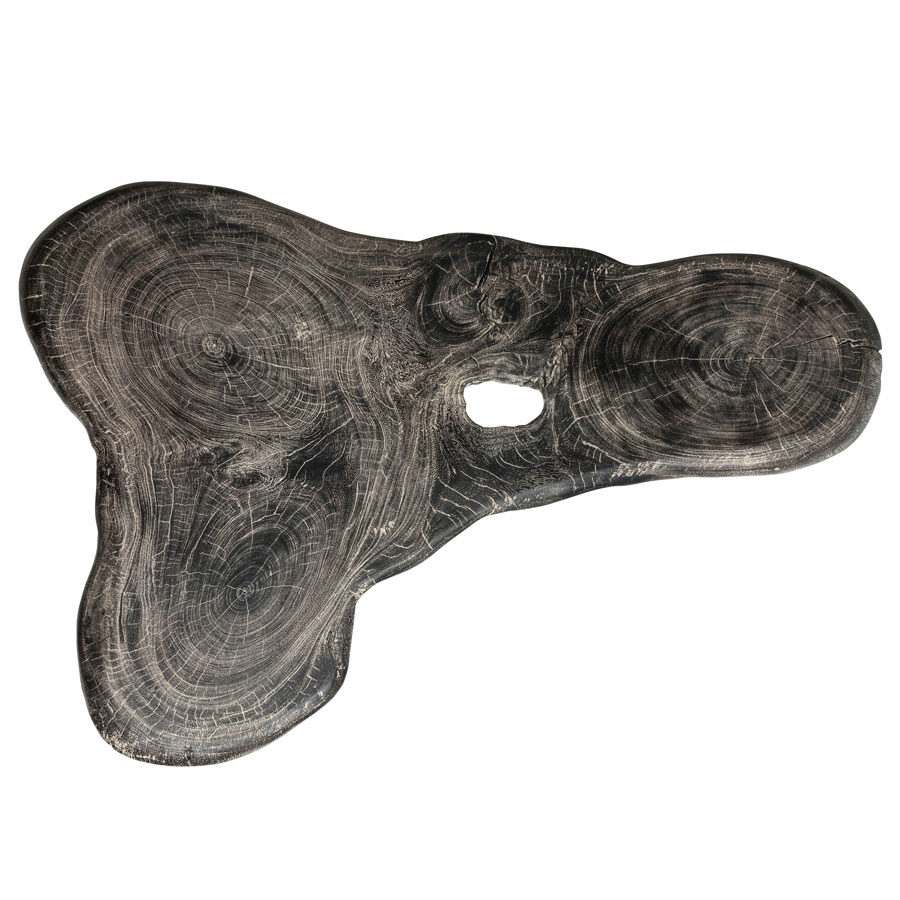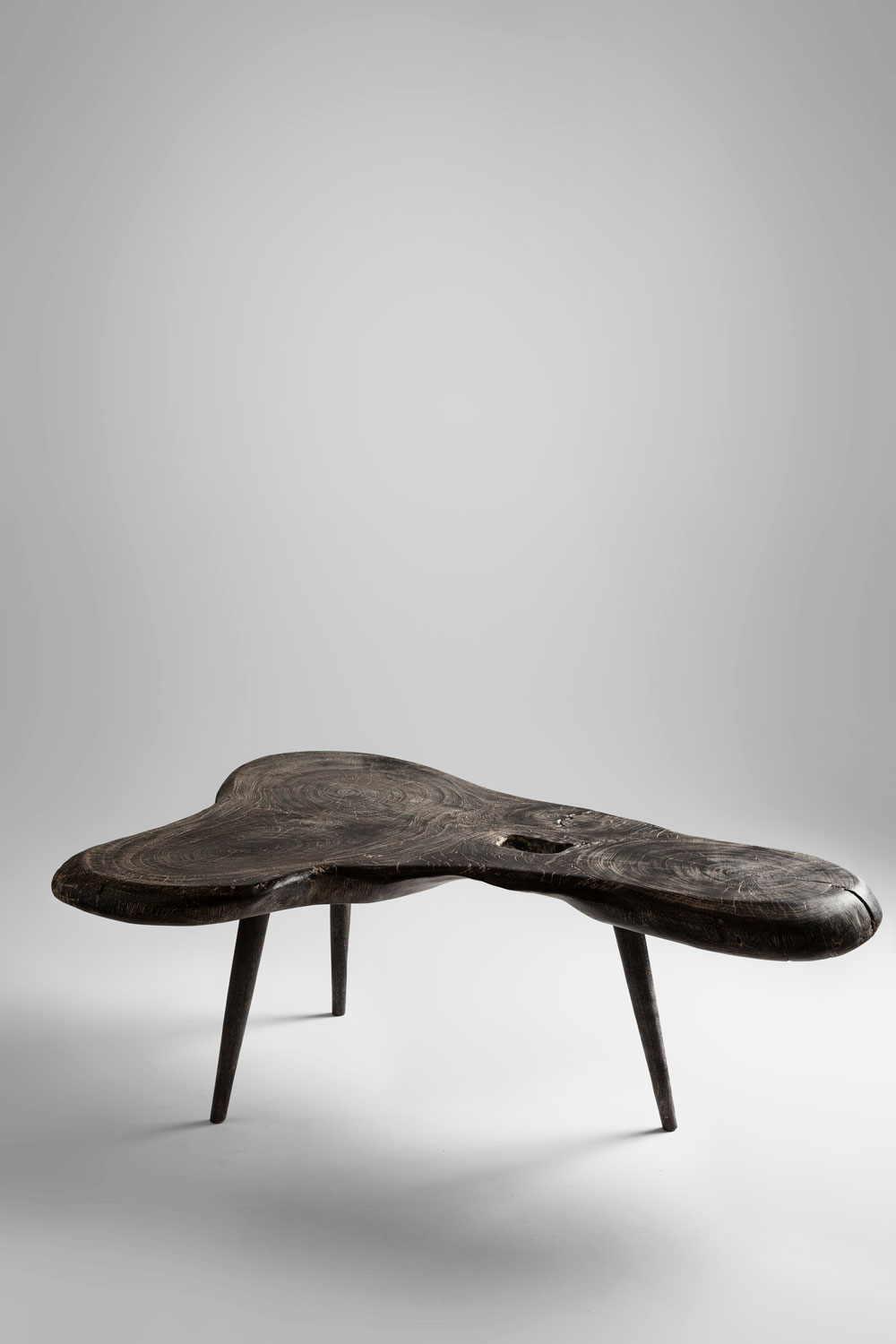 Mohr & McPherson stocks a range of furniture with this special burn finish. Classic and beautiful furniture pieces for home or office.
Some of the items available at Mohr & and McPherson at the time of writing.