Something special happens when art works with the natural forms of nature. Such is the case here; it didn't happen quickly, it's been a long and difficult road of over 10 years for this skilled Thai artist. But the result is a beautiful balance of natural lines, a simplicity of form thats complimented by introduced tones, layout and selected highlighting.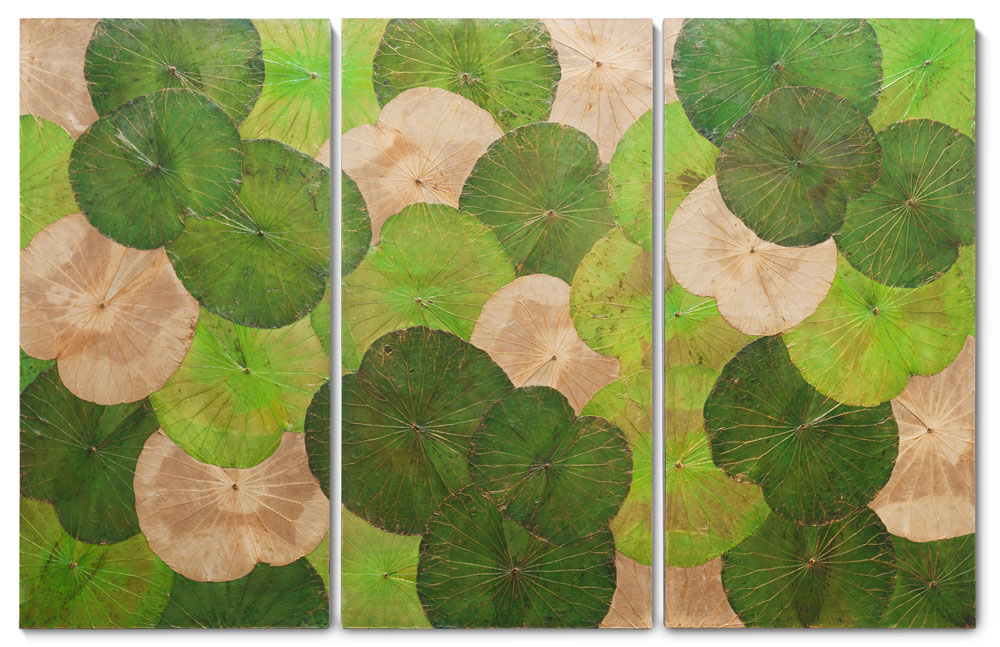 .
The Lotus leaf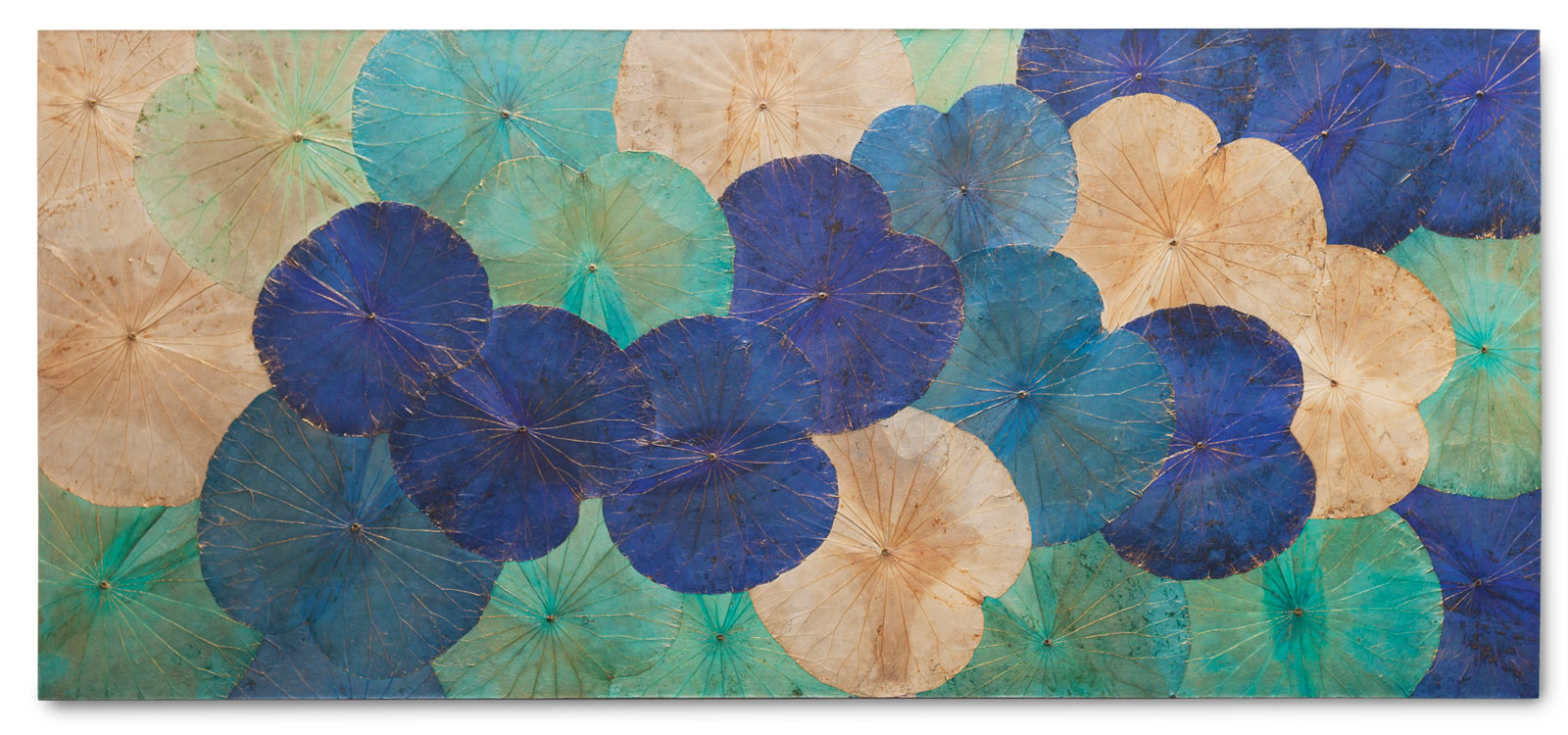 In Thailand as with many Asian countries the lotus holds a special place in culture. It forms an intricate part of both the Hindu and Buddhist faiths. Certain varieties and parts being used for making tea and in cooking. The belief is that Lotus holds many health benefits and spiritual meanings.
Through a time consuming trial period this Thai artist has found that only certain types of Lotus leaves are suitable for this artwork. Selection and quality control then means many just don't make it due to naturally flaws and defects and are rejected.
.
.
Harvesting the leaves by hand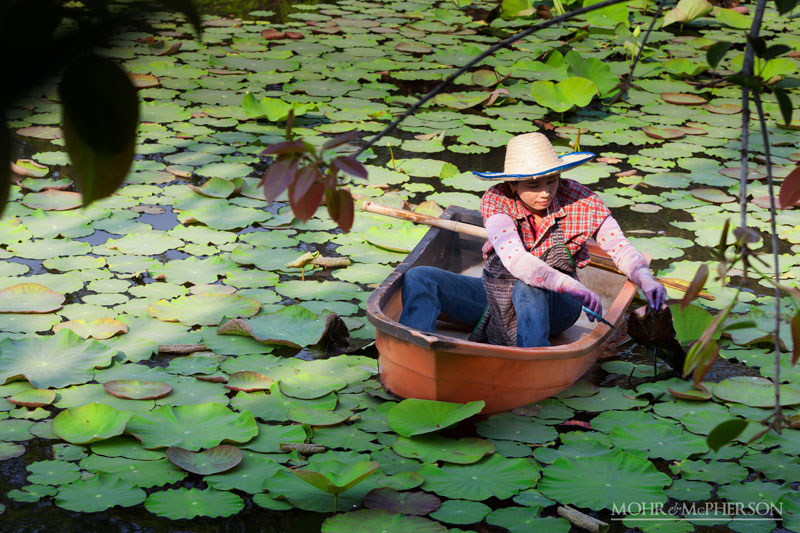 Harvesting is only done at certain times of the year. While the lotus plant is rooted underwater the leaves and flowers are on the surface so harvesting is done by hand from a small boat. Care has to be taken from the initial selection of leaves during harvesting and throughout the whole process until the framed pieces are finished and presented.
.
.
.
.
.
Dying and drying, a two step process

The dying process is understandably kept secret, and guarded from view. Once dyed, the leaves are placed away from direct sunlight for careful drying.
Collecting and working the lotus leaves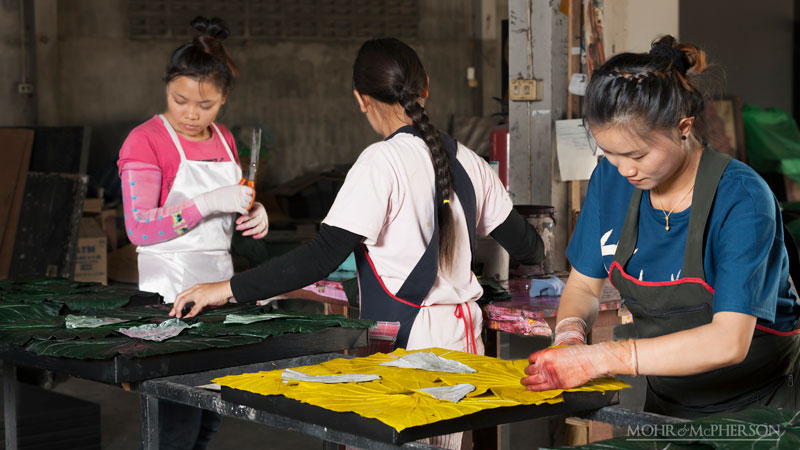 At the right time during this drying process the leaves are collected and moved to the layout tables. Here using custom made frames the leaves are applied in ways to show their forms in what will be their final layout. A careful eye and experience is needed to bring out the most from each leaf and in how they blend together to forming the unique design of each frame.
Drying again takes place after this process, with the frames being moved to let natural rays finish this early stage.
The lotus leaf and Gold, pt 2
Part 2 will highlight the use of gold and silver in lotus leaf design. Show the variations from the artist and the options available. (coming very soon)